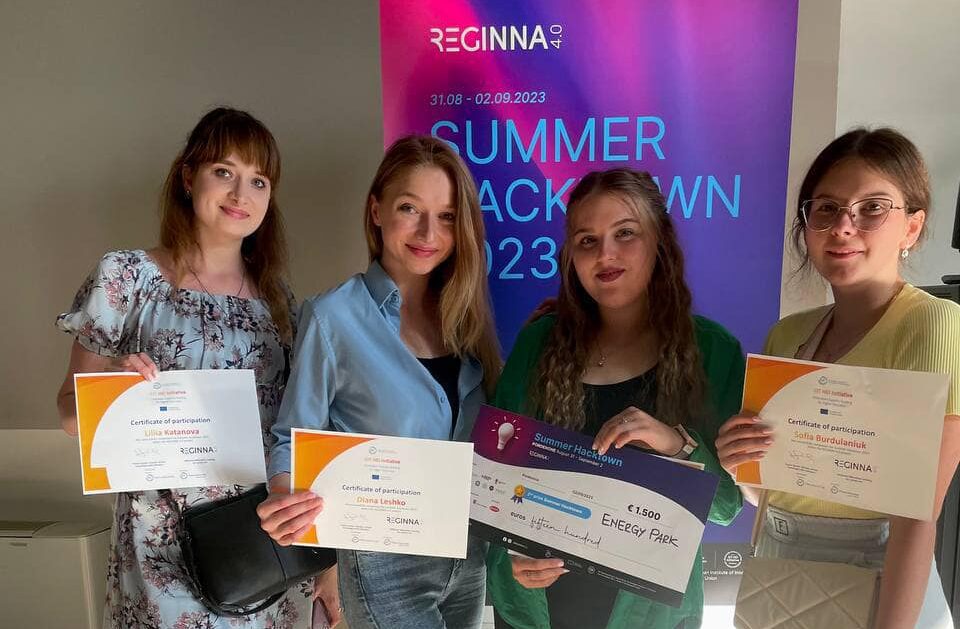 From 31 August to 2 September, students of the Precarpathian National University took part in a hackathon held as part of the Reginna 4.0 project.
For about 48 hours, 9 teams of participants from Ukraine and Italy worked on the design and development of a product/service/prototype for the Ex-Tomadini Area energy park, which is intended for and will be managed by young people.
This event is an opportunity to showcase your creativity and abilities in 4 key areas, such as technology and sustainability, digital socialisation, society design and society 5.0, tourism 4.0 and artificial intelligence.
And, of course, congratulations to the winners:
🥇The Simuskills team
🥈Energy Park team
🥉The Vault team
This hackathon was made possible thanks to the partnership between Polo Tecnologico Alto Adriatico and the University of Udine within the European project REGINNA 4.0, co-funded by EIT, in close cooperation with the Consorzio Universitario of Pordenone.
Reginna 4.0
Vasyl Stefanyk Precarpathian National University
@unipordenone
@poloaltoadriatico
#ReginnaSummerSchool #EIT_HEI #summerschool2023 #deeptech #innovation #entrepreneurship #nanotechnology