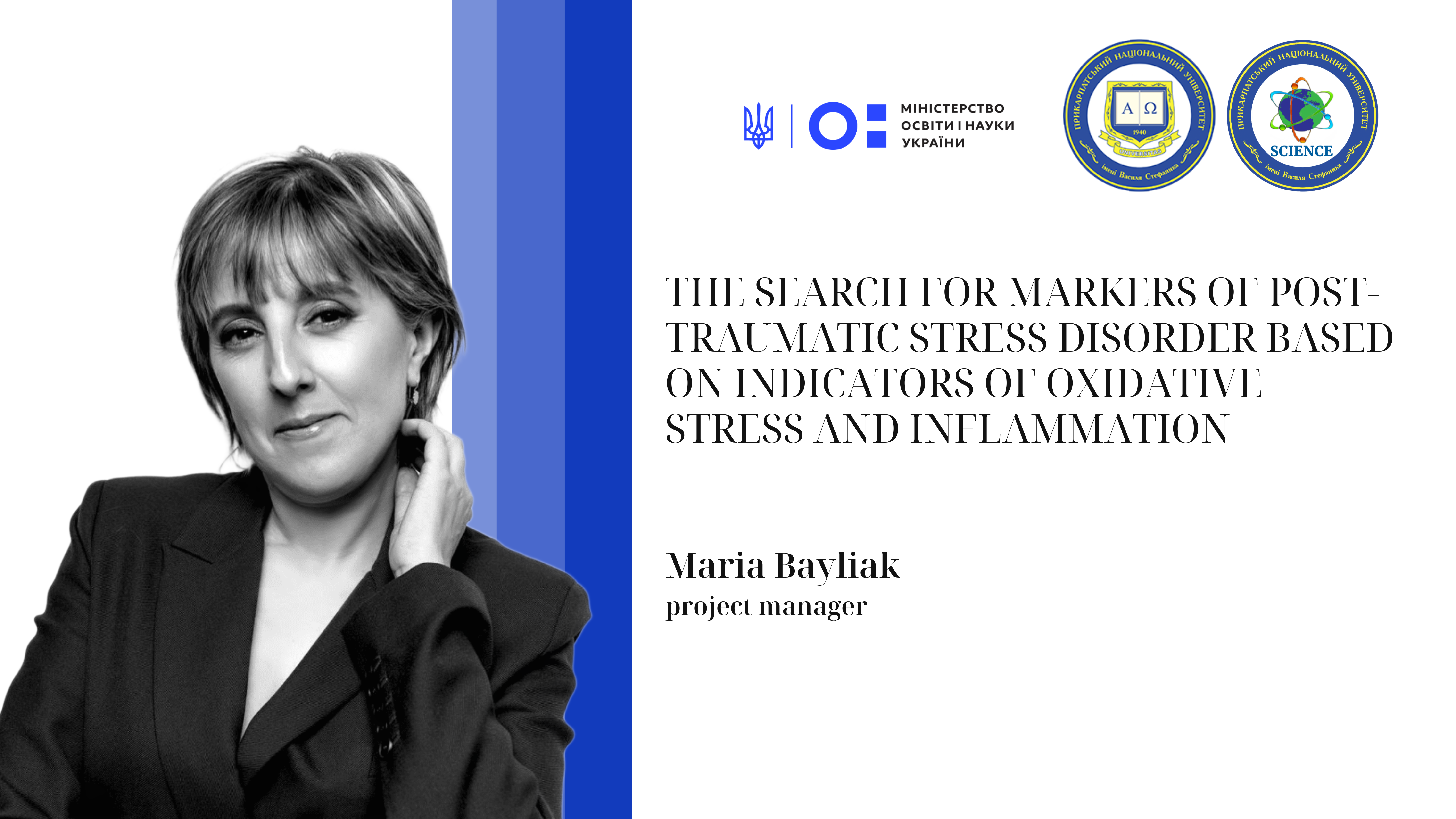 Project duration: from 01.01.2023 to 31.12.2025
Funding amount: UAH 3,600,000.
The goal of the project: to develop markers for the clinical diagnosis of PTSD based on indicators of oxidative stress and inflammation as an addition to the existing arsenal of psychological methods.
Contact person and project manager at the Vasyl Stefanyk Precarpathian National University:Doctor of Biological Sciences, Head of the Department of Biochemistry and Biotechnology.
prof., Bailyak Maria Mykhailivna.
e-mail: maria.bayliak@pnu.edu.ua