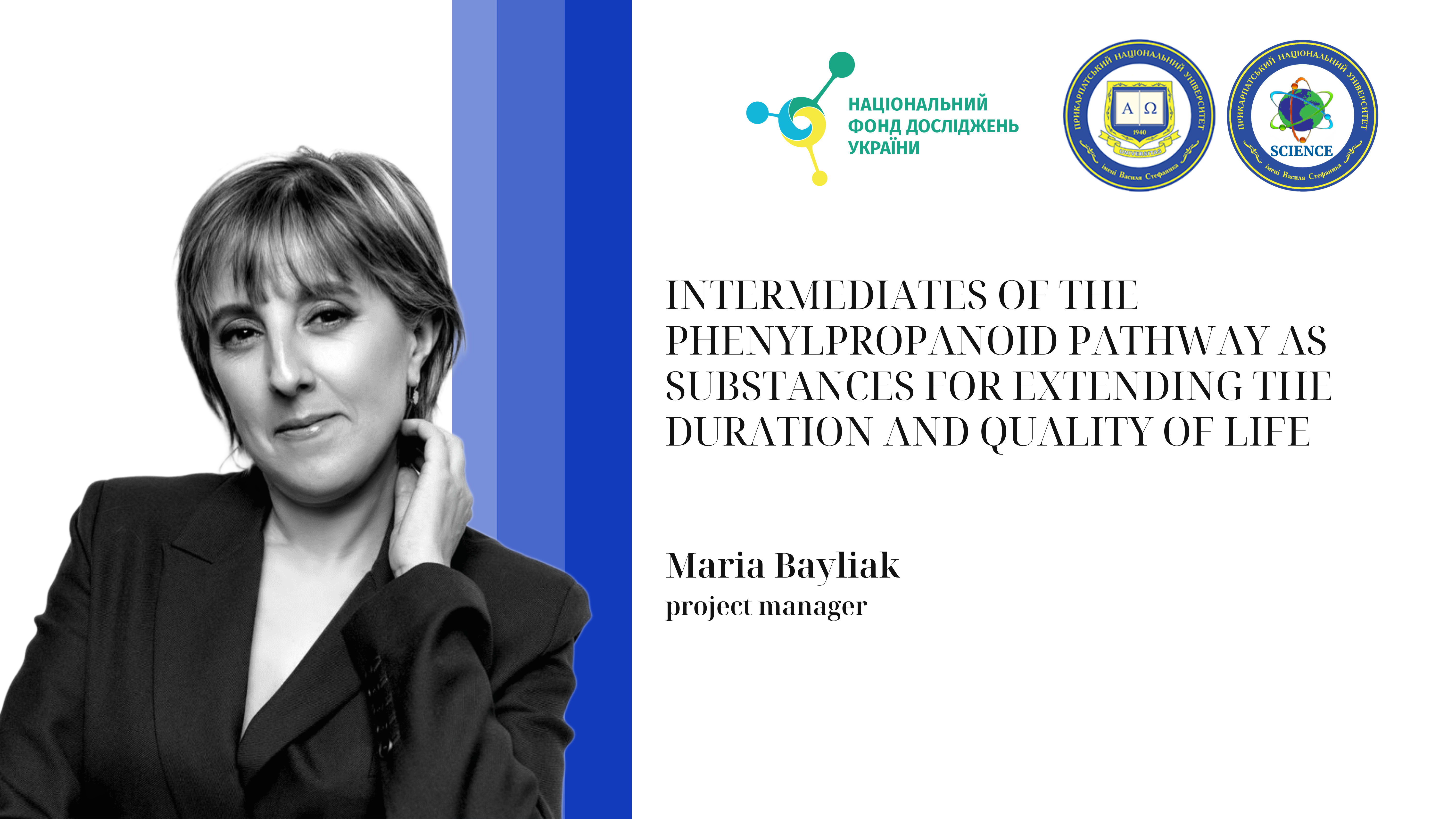 Project registration number: 2020.02/0118
Project duration: from 2020 to 2022.
The total cost of the project: UAH 8,664,800 thousand.
Name of the competition:
NFSU competition "Supporting the research of leading and young scientists"
The goal of the project:
To establish the common and distinct mechanisms of the geroprotective effect of effectors of mitochondrial respiration (2,4-dinitrophenol and alpha-ketoglutarate), individual phenylpropanoids (ferulic acid) and plant preparations with a high content of phenylpropanoids (lophant anise, chili pepper and rhodiola pink) in model animals, fruit flies Drosophila melanogaster and mice.
Contact person and project manager at the Vasyl Stefanyk Precarpathian National University: Doctor of Biological Sciences, Professor of the Department of Biochemistry and Biotechnology Bailyak Maria Mykhailivna,
e-mail: bayliak@ukr.net