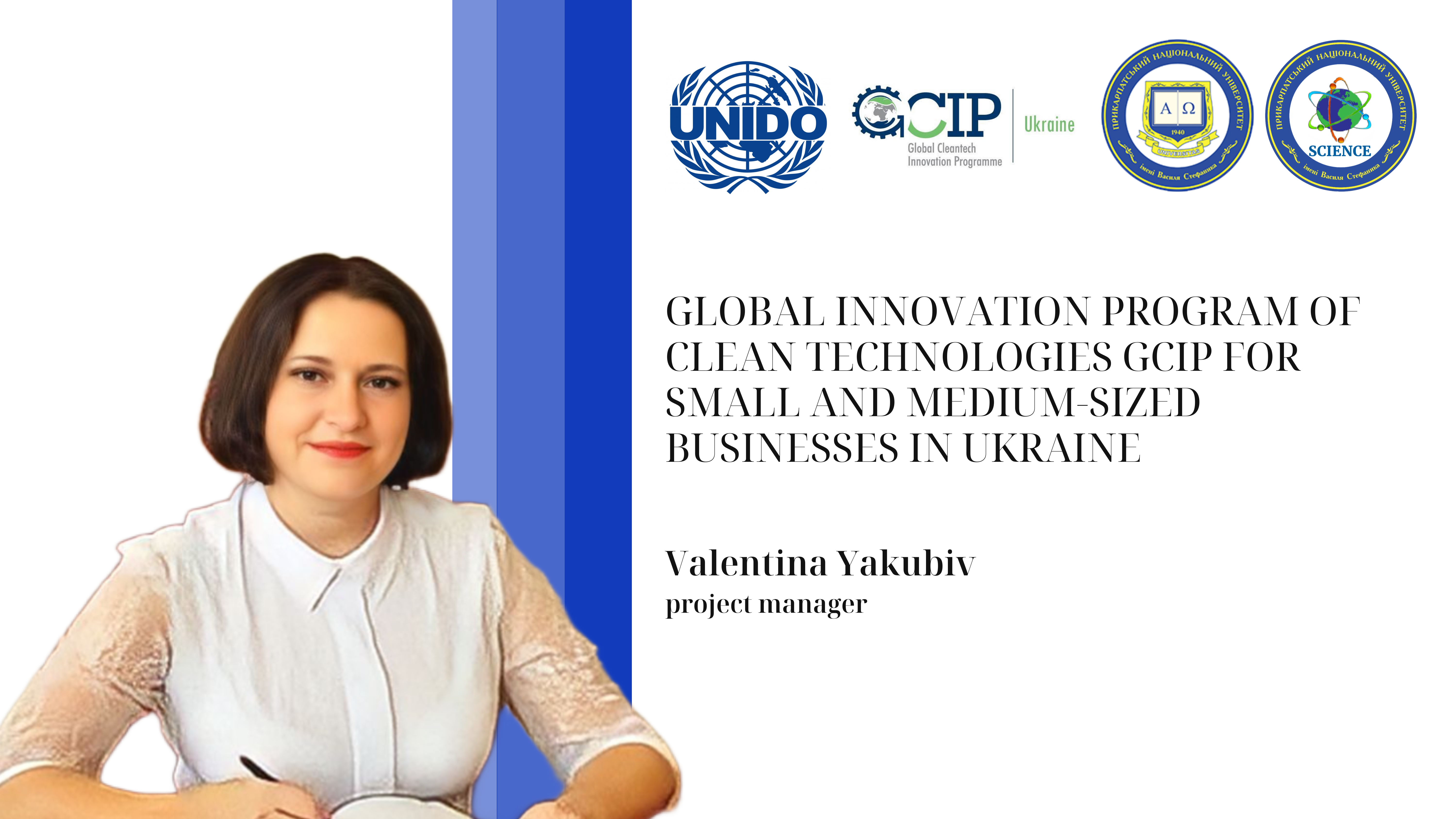 Project duration: 05/25/2021 – 05/25/2022
The total budget of the project is 30 thousand dollars.
The project coordinator is Professor Valentina Mykhailivna Yakubiv
The goal of the project is to establish a regional accelerator for GCIP of Ukraine (Center for Innovations, Technologies and Innovative Startups), which is focused on creating a comfortable innovative environment for the production and implementation of creative ideas and innovative startups, technology transfer, cooperation with production and small business, development of the green economy in Ivano-Frankivsk region of Ukraine. The program is also aimed at developing the market for the implementation of energy-efficient innovative measures and increasing the use of renewable energy sources in energy-intensive small and medium-sized businesses of Ukraine.
Project contact person: Associate Professor of the Department of Management and Business Administration, Doctor of Philosophy Hryhoruk Iryna Ivanivna.
e-mail: iryna.hryhoruk@pnu.edu.ua