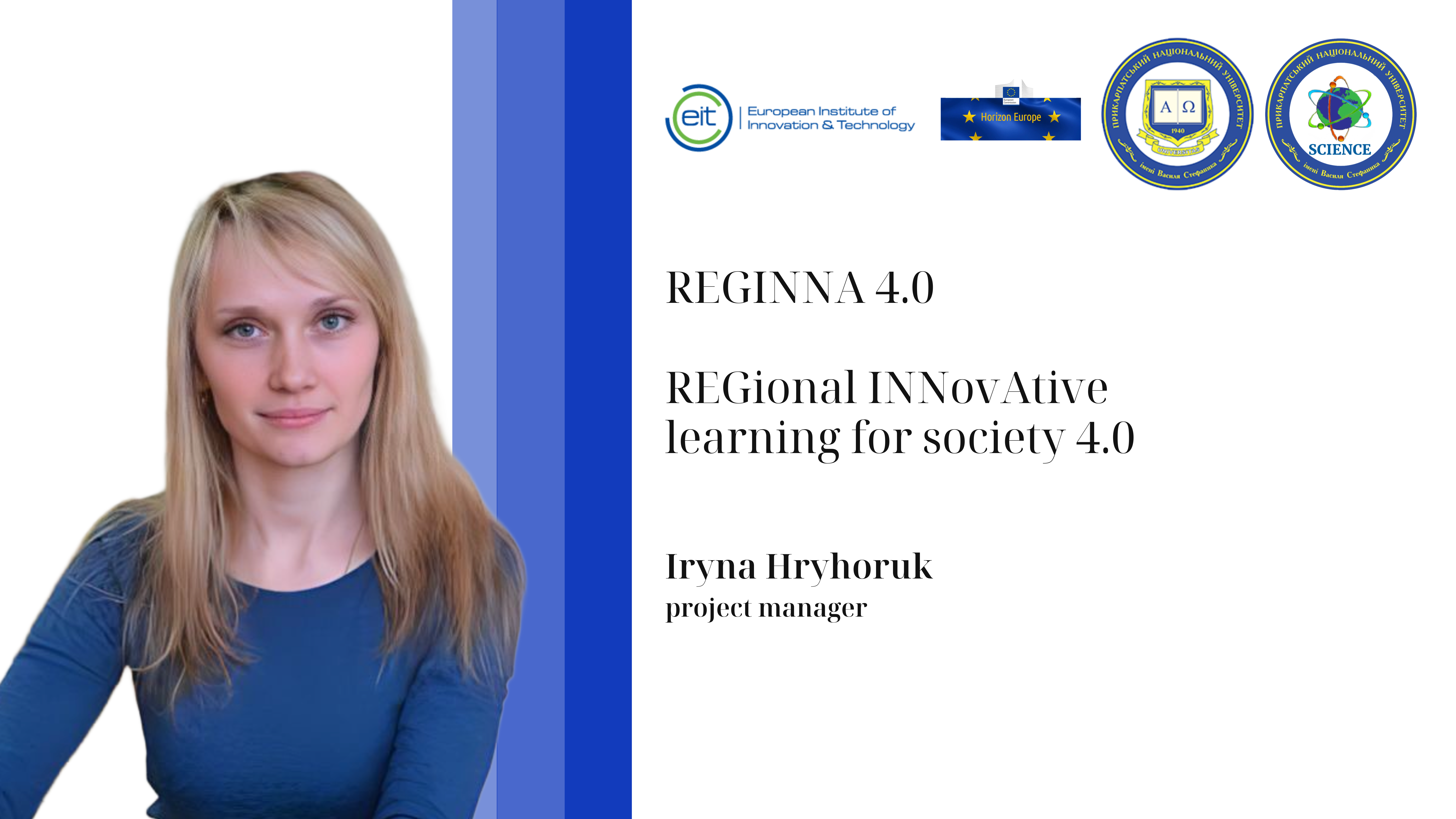 Project name: REGINNA 4.0
Duration of the project: 2023-2024
The total project budget: 750,000 euros.
The project coordinator is Iryna Hryhoruk, associate professor of the department of management and business administration, head of the research department.
The goal of the project is to solve problems related to the limited access of enterprises, especially SMEs and startups, to deep technological knowledge and infrastructure, which are mostly concentrated in higher education institutions and research institutions. This limitation results in underutilization of existing expensive infrastructure beyond basic research and limited awareness of potential improvements in entrepreneurial competitiveness and innovation capabilities.
The project will be implemented within the framework of three modules: Nanotechnology, Industry 4.0 and Innovation and entrepreneurship. The implementation of the project involves
two phases.
The main beneficiaries of REGINNA 4.0 are students in the fields of science and technology, business and management, and tourism, who will gain deep technical skills and even access to infrastructure.