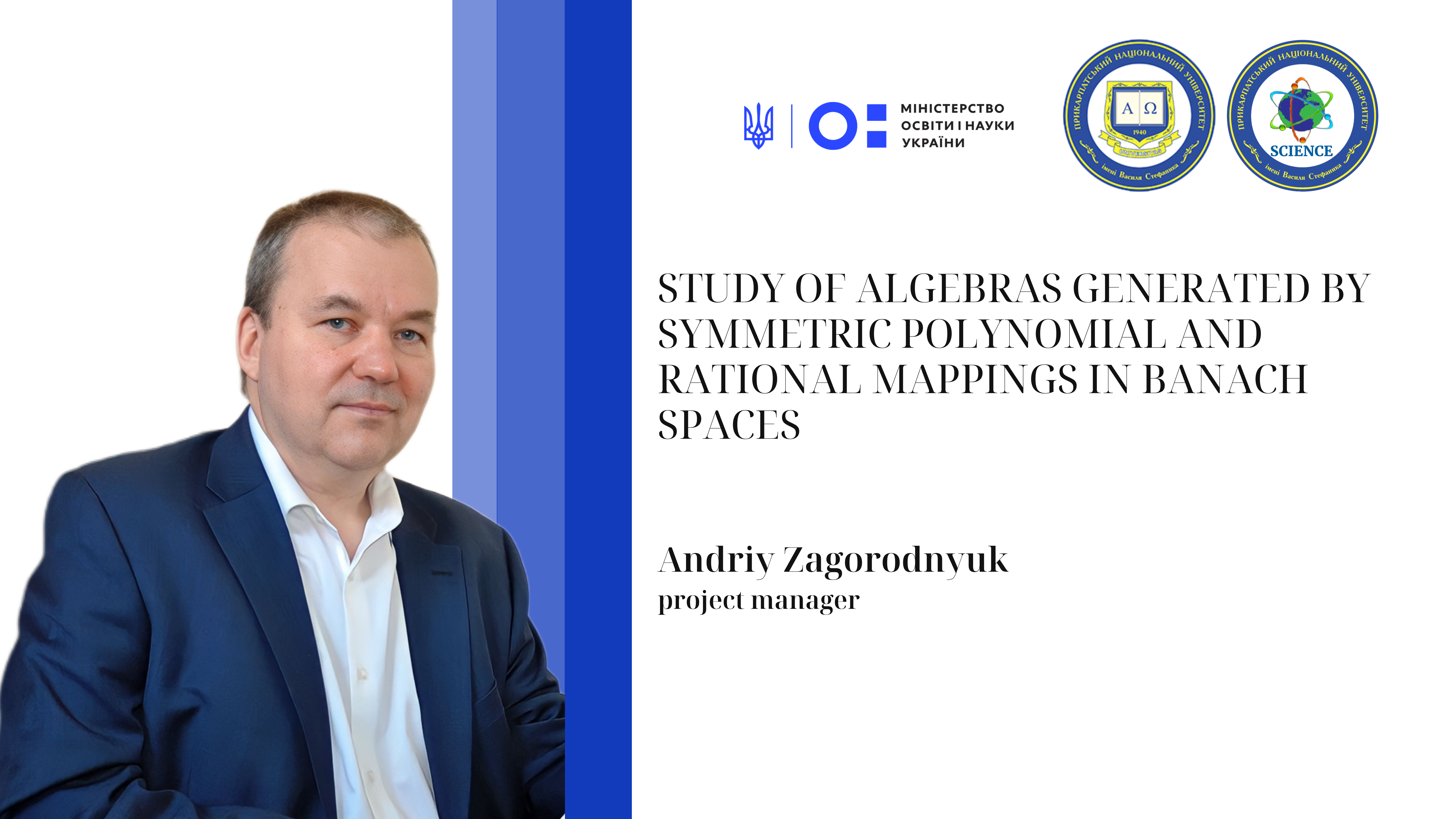 Project duration: from 01.01.2023 to 31.12.2025
Funding amount: UAH 3,300,000.
The goal of the project: a comprehensive study of algebras of symmetric analytic and rational functions on Banach spaces, fractional mappings from a finite and infinite number of variables, construction of new algorithms for the development of given functions into functional branched chain fractions, establishment of conditions and signs of convergence, estimation of approximation errors, obtaining applications to algorithms sorting, recognition and machine learning.
Contact person and project manager at the Vasyl Stefanyk Precarpathian National University:Doctor of Science, Head of the Department of Mathematical and Functional Analysis;
Prof. Andriy Vasyliovych Zagorodnyuk.
e-mail: andriy.zagorodnyuk@pnu.edu.ua