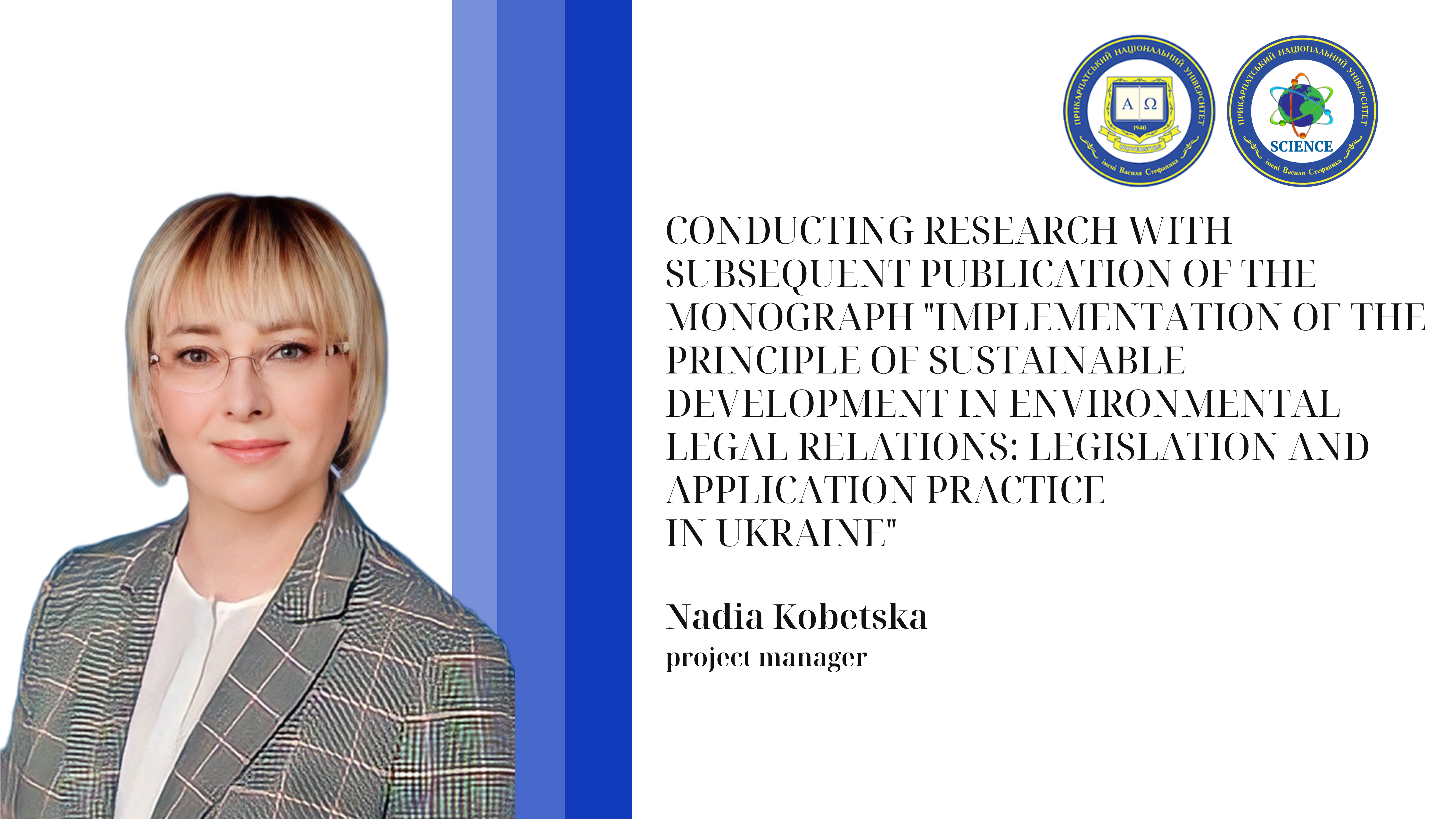 Project duration: 2022.
Funding amount: 2000 (two thousand) US dollars
The purpose of the project: to analyze how the principle of sustainable development is reflected in the legislation and law enforcement practice of Ukraine and how it is implemented in the regulation of environmental legal relations.
Contact person and project manager at the Vasyl Stefanyk Precarpathian National University: doctor of legal sciences, professor, professor of the department of labor, environmental and agrarian law, Kobetska Nadiya Romanivna.
e-mail: nadiia.kobetska@pnu.edu.ua