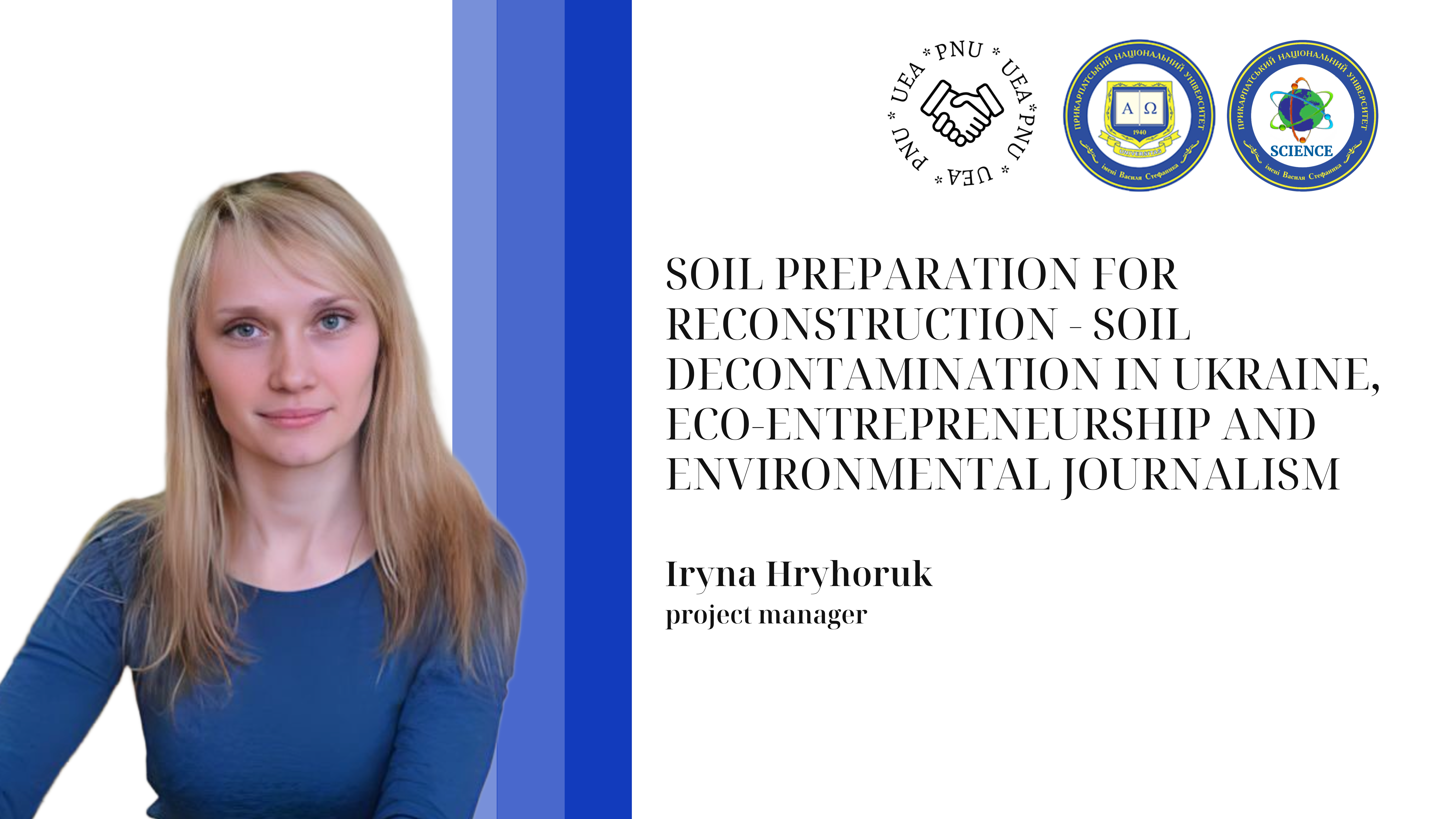 Project duration: 05/25/2023-08/31/2023
The total project budget is £131,000.
The coordinators of the project are Iryna Hryhoruk, associate professor of the department of management and business administration, head of the research department of the Vasyl Stefanyk Precarpathian National University, and Matias Neuman, professor of modern history and head of the School of History of the University of East Anglia.
The goal of the project: "Cooperation with the University of East Anglia will give researchers and innovators of Precarpathian University access to world-class experience and knowledge, in particular, allowing them to develop their startups more effectively. This grant will help to build connections between our researchers, helping to strengthen the formation of a network of contacts. This is very important for our university during the war and post-war reconstruction."
An important pillar of partnership relations is capacity building, preparation of the next generation of Ukrainians for the restoration of their country through the exchange of knowledge and scientific cooperation.
The project aims to achieve this through three different but interrelated activities.
New materials for pollution risk reduction: from scientific innovation to implementation
Mentoring of eco-innovative startups of PNU
Digital Storytelling/Journalism We value our collaboration with the Cormack Consultancy Group who, as part of the Twinning initiative, facilitated the start of our collaboration with UEA.