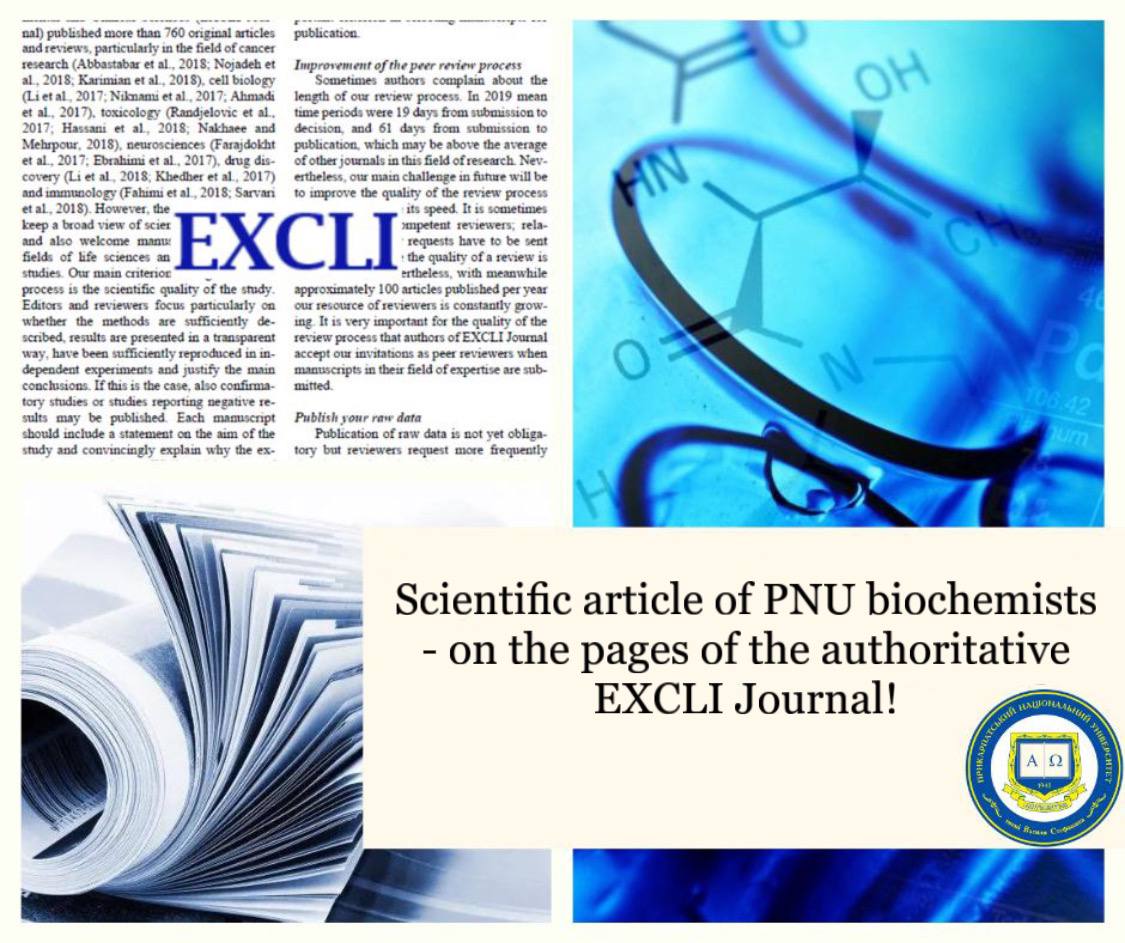 A scientific article by biochemists of Precarpathian National University led by a leading scientist of Ukraine, biochemist, Doctor of Biological Sciences, Professor, winner of the Scopus Awards Ukraine and Web of Science Award Ukraine, Professor of the Department of Biochemistry and Biotechnology of the Faculty of Natural Sciences, Volodymyr Lushchak, "Risks of obesity and diabetes development in the population of the Ivano-Frankivsk region in Ukraine" was published in the EXCLI Journal with an impact factor of 4.6.
The work was carried out by scientists within the framework of the joint Ukrainian-Romanian project "Personalised Approaches to Prevent Obesity and Diabetes – Joint Romanian-Ukrainian Programme for the Production and Dissemination of Health Knowledge (PrePOD)".
"The project itself was not originally intended to be published, but the results were so interesting that we decided to share them with the international scientific community. After all, Ukrainians, namely the residents of our region, are approaching the "developed" countries in terms of obesity and diabetes. And among the "pleasant/unpleasant" results of the project, it is worth noting that more than fifty of our residents received the first warning signs of their risk of developing diabetes or already having it. And then – informed means armed – individual work with family doctors or endocrinologists," said scientist, Professor Volodymyr Lushchak.
He also added that this is the first work of the department related to the examination of people. And it was the first time they managed to publish an article in a journal of such high standing.
For more information on healthy lifestyle and nutrition recommendations, please visit the project's website at http://www.prepod.org.ua/