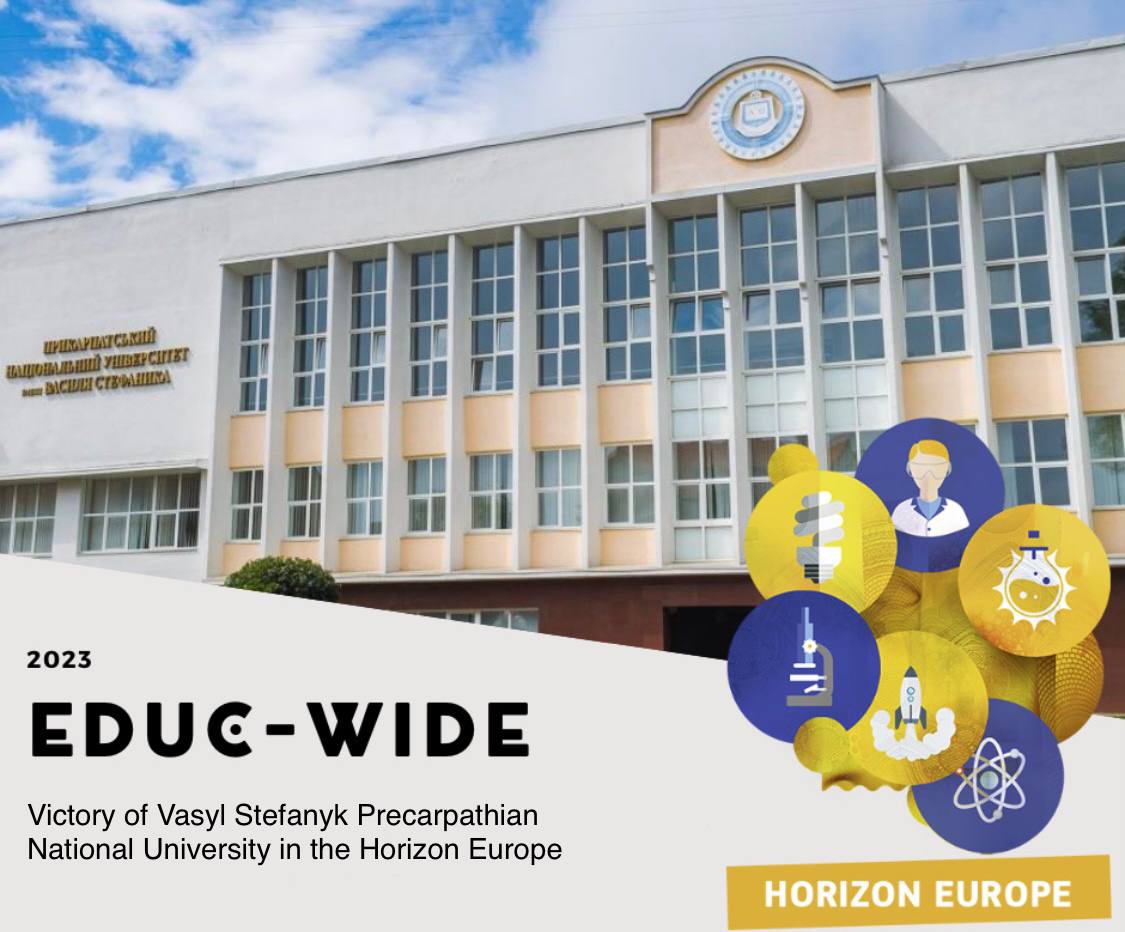 The project "Expanding EDUC's capabilities for the inclusive development of the European Research Area" (EDUC-WIDE) will receive EU financial support in the amount of 3.5 million euros.
We congratulate the scientists of PNU, led by rector Ihor Tsependa, on the victory, which testifies to the confident and systematic cooperation of our university with the leading universities of Europe!
We are building a better future for younger generations.
We consistently fulfill the strategic task of Ukrainian science — joining the European research space.
The project consortium, together with Prykarpattia National University, included the leading European universities:
Masaryk University (Czech Republic),
University of Potsdam (Germany),
University of Southeast Norway (Norway),
University of Cagliari (Italy),
Jaume I University (Spain),
University of Paris Nanterre (France),
University of Rennes (France),
University of Pécs (Hungary).
The implementation of the EDUC-WIDE project will contribute to the development of digital universities in the context of the formation of the Open Science digital platform, the improvement of the evaluation of scientific research and the creation of an e-platform for building a career in the field of innovation.
CONGRATULATIONS!!!