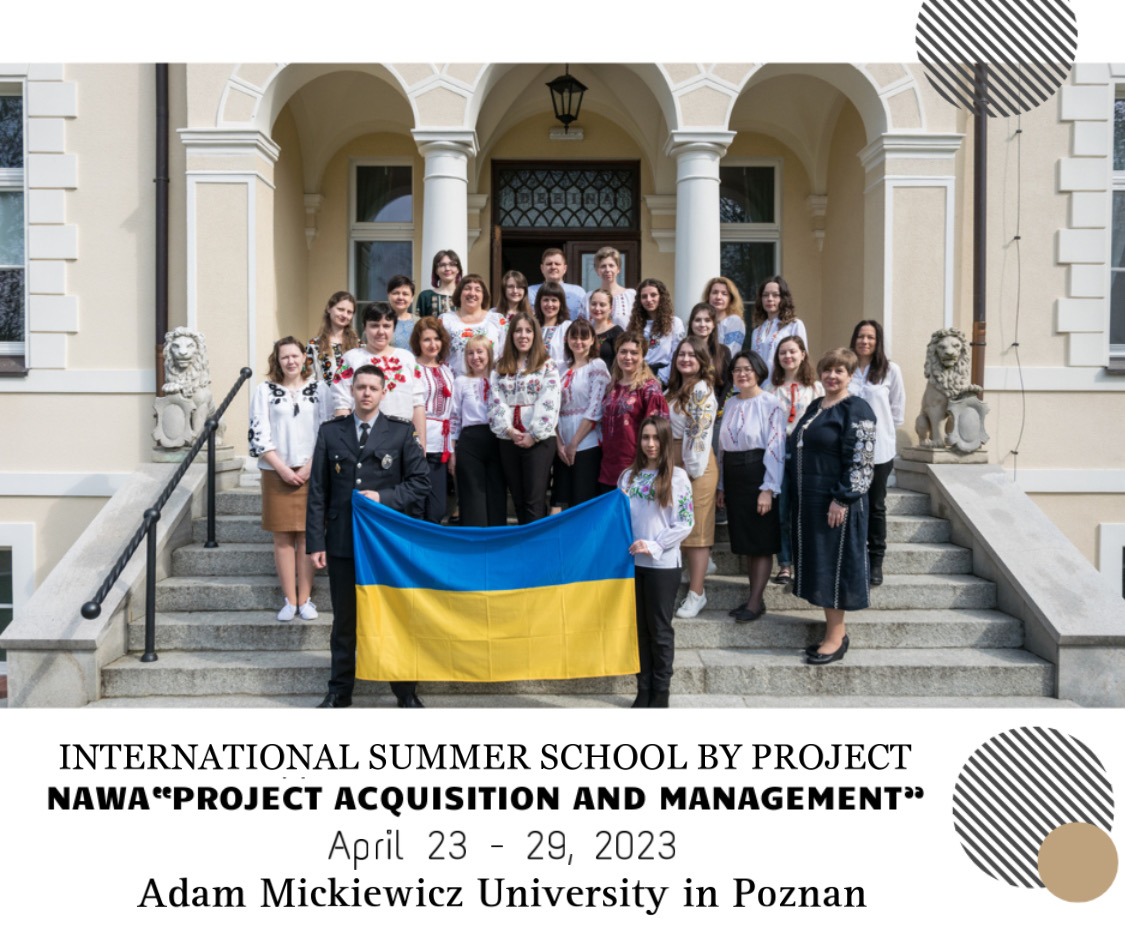 Precarpathian National University took part in the International Summer School "Project acquisition and management" organized by Adam Mickiewicz University in Poznan.
From April 23 to 29, Tetiana Hrynyshak, a leading specialist at the Educational and Research Center for Project Research and Scientific Information of the Research Department, took part in the NAWA Summer School. The training was conducted for employees from 26 partner universities from Ukraine, representing international and research departments.
The main objective of the school was to study the peculiarities of writing and managing projects, and to exchange experience between universities. During this time, participants had the opportunity to attend trainings on this topic, as well as to get acquainted with the structure of the Adam Mickiewicz University, the features of the EPICUR consortium, and the use of interdisciplinarity in research. The training program included the methodology for writing successful applications, opportunities for Ukrainian universities in projects, and the organization of the financial part. The final stage of the training was a workshop on design thinking to solve the problems of project applications, where participants used the acquired knowledge in practice.
The lecturers were Marek Fertig, Director of the Adam Mickiewicz University Project Support Center, Joanna Barszcz, Head of the International Office, Dr. Anna Stachowiak-Szrejbrowska, RPK experts Izabela Stelmaszewska-Patyk, Paweł Kaczmarek, Joanna Bosiak-Knyat, and Horizontal Contact Point experts: Agata Bartoszewska, Natalia Kuts.
Przemysław Wojtaszek, Vice-Rector for Research and Doctoral Studies, shared his experience in increasing the efficiency of raising funds for research.
We express our gratitude to our partners Kostia Mazur, Rafal Witkowski, Rafal Dymczyk and Adam Mickiewicz University for the opportunity to gain new knowledge and experience!