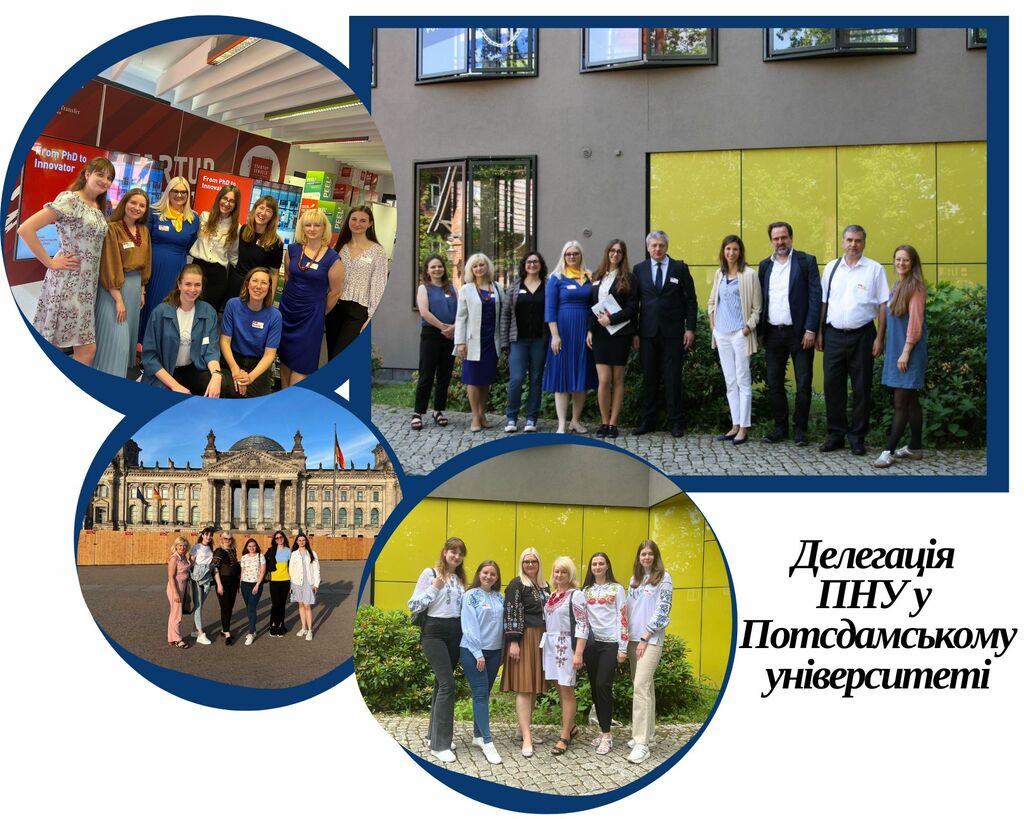 A delegation of Vasyl Stefanyk Precarpathian National University to Potsdam University, led by rector Igor Tsependa, together with a delegation of representatives of Masaryk University (Brno, Czech Republic), led by rector Martin Baresh, were in Germany with the aim of developing international relations in the field of education and science with the University of Potsdam. The rector oof Vasyl Stefanyk Precarpathian National University to Potsdam University Ihor Tsependa met with the management of the University of Potsdam – President Oliver Guenther, Vice-President for International Relations and Fundraising Florian Schweigert and Vice-President for Research, Beginning Researchers and Equal Opportunities Barbara Höhle. They discussed ways of implementing cooperation within the framework of the Memorandum on joining the Alliance of Digital Universities EDUC, a joint grant project under the Horizon Europe program "EmpoWering EDUC for Inclusive Development of the ERA (EDUC-WIDE)"
On June 1-2, members of the Precarpathian University to Potsdam University delegation: leading specialist of the Educational and Scientific Center for Project Research and Scientific Information of the Research Unit, Yuliya Paska, a team of specialists from the Project and Educational Center "Agents of Change" of PNU – Director of the Center, Associate Professor of the Department of Finance Svitlana Kropelnytska, specialist from of soft/social projects, associate professor of the Department of Finance Tetyana Mygovich, university students took part in the workshop "From PhD to Innovator" and had the opportunity to reveal the potential of their research with the help of the Design thinking technique, establish connections with scientific entrepreneurs of Potsdam.
We would like to thank the University of Potsdam for the opportunity to develop entrepreneurial potential, acquired knowledge and support.